twin cities illini Scholarship Recipients
Congratulations to our all our club scholarship recipients

2021 scholarship winner Sydney Turner
Syd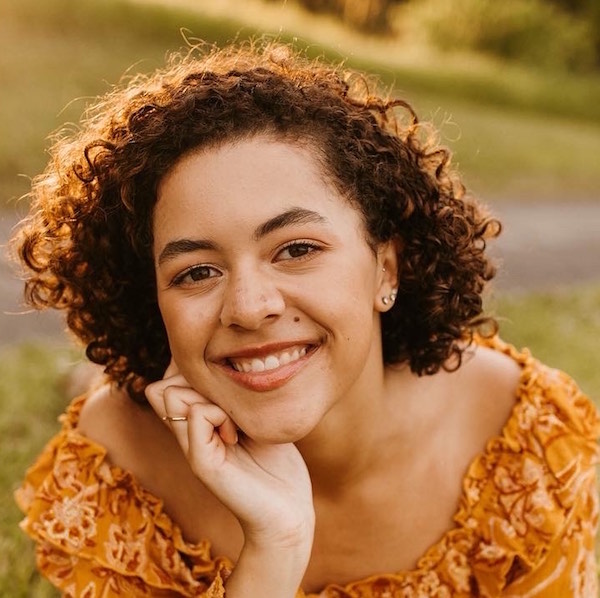 ney Turner was announced as the winner of the 2021 Jack Carlson Memorial Twin Cities Illini Club Scholarship. A graduate of Chaska High School, Sydney held leadership positions in a variety of organizations at the high school, including the Student Equity Council, Thespian Troupe, Varsity Speech Team and the Theatre Department. She participated in all aspects of theatre productions, including as dance captain, a featured dancer, a costumer and actor. She brought her love of dance and theatre to her work with preschool and elementary students of all abilities. She has received academic honors as well as honors in speech, theatre, choir and dance.

In addition to working with children, Sydney participated in community activities with elders living at a senior living center during the pandemic and worked as an election judge.

Sydney will be studying psychology with a minor in theatre at the University of Illinois at Urbana-Champaign. She plans to combine her studies to help bring healing through dance and theatre.
Congratulations to 2020 scholarship winner Shuen Wu
The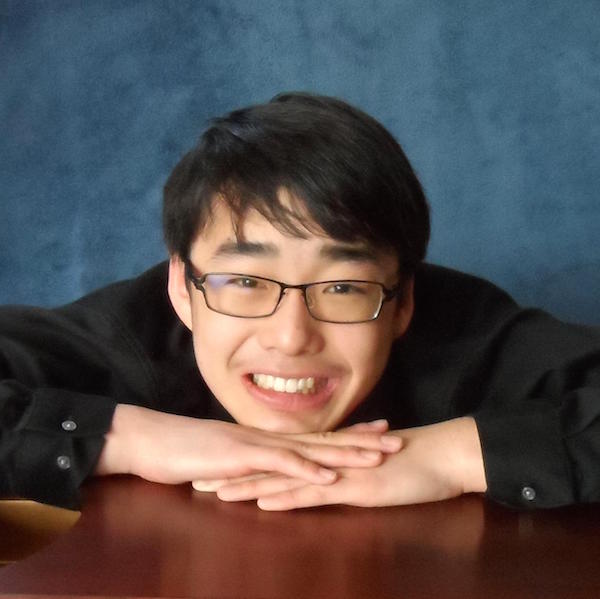 Twin Cities Illini Club has named Shuen Wu as its 2020 Jack Carlson Memorial Twin Cities Illini Club Scholarship winner. Shuen, a Woodbury, MN resident, was a homeschooled student and participated in activities at Woodbury High School. Shuen was the captain of Woodbury's Science Olympiad, Math League and Science Quiz Bowl. He played both the piano and violin with the Minnesota Youth Symphonies. During the summer of 2019, he attended MIT's summer program where he experimented with machine learning.

Active in the community, Shuen volunteered at his church, worked with the National Honor Society on volunteer events, and played the piano for patients and visitors at Regions Hospital.

Shuen studies electrical engineering at the University of Illinois, Urbana-Champaign as a James Scholar in the Grainger College of Engineering.

Congratulations to 2019 scholarship winner Raj Patel
R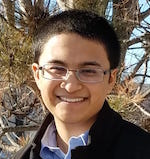 aj Patel, an East Ridge High School graduate from Woodbury, MN, has received the 2019 Jack Carlson Memorial Twin Cities Illini Club Scholarship. Raj is the 11th recipient of the annual $1,000 competitive award given in recognition of academic excellence and volunteer and extracurricular participation. Scholarship awardees are chosen among Minnesota high school graduates who plan to attend the University of Illinois as first-year students. Raj is studying computer engineering at the University of Illinois at Urbana-Champaign.

Raj graduated from East Ridge High School summa cum laude with distinction. He co-founded the high school's Coding Club where participants explore computer and software development. During his senior year, he developed an Android app that evaluates depression in young adults. The app was named a finalist in the Congressional App Challenge, an event hosted by the U.S. Congress.

Active in the community and an organizer of youth events during his high school career, Raj volunteered for BAPS Non-Profit Organization, American Cancer Society, and Nature Conservancy. He received the President's Volunteer Service Award, Gold Tier in recognition of his more than 250 hours of volunteer service in support of the community.

Congratulations to our 2018 scholarship winner Emily Albert-Stauning
Emily e

ntered the University of Illinois at Urbana-Champaign in fall 2018, studying Lyric Theatre as one of 14 students in its inaugural class. She also plans to add a minor in the sciences or humanities. Emily was a member of Eagan High School's speech and debate team, competing on the state and national level and acting as the speech team's captain during her senior year. She has been active in theater, music, and television productions. She served as a cohost of a TV series episode recognized with a regional Emmy for Outstanding Achievement for Children/Youth/Teen Programming.

She is the founder of Hope for a Better Day, a charity program and fundraising vehicle for causes in need through benefit concerts, songwriting, plays, and other outreach programming. Aside from benefit concerts, Emily also created a play called Hero, which she puts on with elementary students as part of an effort to battle bullying. She is looking forward to bringing this program to an elementary school in Urbana-Champaign while studying at Illinois.

Emily is a two-time National Prudential Spirit of Community Service Bronze Medalist and two-time president's volunteer service award winner. She has received an official state seal for her community service efforts.

>> Read about Emily's experience on campus and her thoughts on the impact of her scholarship award. See her letter to club members and donors.

Congratulations to our 2017 scholarship winner Kaitlin Schweiger
The T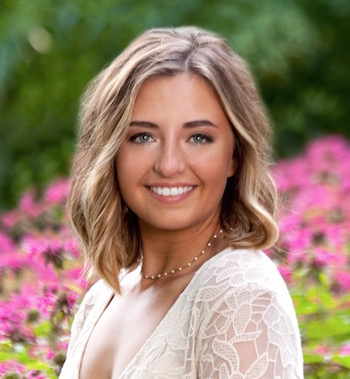 win Cities Illini Club has named Kaitlin Schweiger the 2017 recipient of the Jack Carlson Memorial Twin Cities Illini Club Scholarship. Kaitlin will attend University of Illinois at Urbana-Champaign this fall, studying finance and accounting. She will enter the Business College as a James Scholar and Business Honors student.

Kaitlin is the ninth awardee of the $1,000 scholarship and the first under its new name in honor of Illinois alumni and past Twin Cities Illini Club president Jack Carlson.

Kaitlin graduated from Edina High School with academic honors, designated an Edina Scholar and AP Scholar with Distinction. She was a member of the marching band and participated in softball and tennis. She was a three-year member and a captain of her school's Model UN Travel team, earning distinction at the 2016 Model United Nations Conference held in Berkeley, CA. Her other extracurricular activities included Science Club, Art Club, Chess Club, Spanish Club, and the Mock Trial Team.

Congratulations to our 2016 recipient, Cole Anderson
The Twin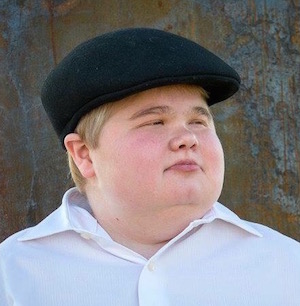 Cities Illini Club is pleased to name Cole Anderson its 2016 scholarship winner. Cole graduated first in his class from Chisago Lakes High School with a perfect 4.0 GPA. While at Chisago Lakes, Cole served as editor of the yearbook and participated in many activities including Math League. Active in the charity Feed My Starving Children, Cole also volunteers with the Northwoods Humane Society.

Cole plans to study bioengineering at the University of Illinois at Urbana-Champaign.



Congratulations to our 2015 recipient, Jonathan Mullen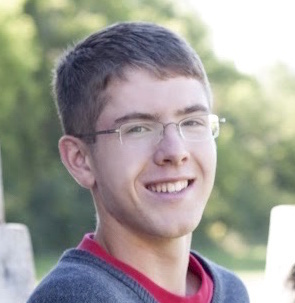 The Twin Cities Illini Club board is pleased to announce Jonathan Mullen as the 2015 recipient of the club scholarship. A graduate of Andover High School, Jonathan will attend the University of Illinois this fall.

Jonathan excelled in his academic and extracurricular efforts in high school. A member of the National Honor Society and math team, Jonathan also was named to the varsity soccer and tennis teams. He participated in jazz band as well as in the solo/ensemble program and the pep and concert bands. Recently Jonathan achieved the rank of Eagle Scout and was recognized as an Eagle Scout Scholar and Order of the Arrow recipient.

Congratulations to our 2014 scholarship recipient, Keith Nixon.
Th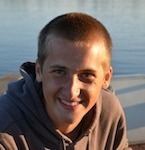 e Twin Cities Illini Club board is excited to name Keith Nixon as its 2014 scholarship winner. Keith has entered the University of Illinois this fall and plans to study electrical engineering.
A graduate of the Math and Science Academy in Woodbury, Keith achieved an outstanding academic record. He led a robotics team that twice won annual state championships, and he received several awards while taking courses at Century College. Keith was a member of his high school basketball, track, and cross country teams and for two years served as captain of the basketball team. He also volunteered for the charities Feed My Starving Children and Christian Closet. He is currently attending classes at the Urbana-Champaign campus.

Congratulations to our 2013 scholarship recipient, Haley Voltz.
From Haley:
I have just completed my first college midterm exams, an impressionable reminder that I'm not in high school anymore!
Here's what i have experienced so far:

M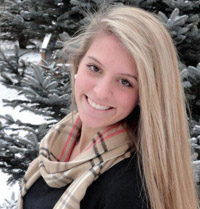 y first week at the University of Illinois introduced me to Quad Day and I Block. That was quite a crowd of people but was a lot of fun learning about all the activities and clubs on campus.

My dorm is by far the most social dorm on campus. I have been making a lot of friends, which has been making my U of I experience so great! School has been going great too!

I have also decided to join a sorority, Tri Delta, which has also kept me very busy with sisterhood and philanthropy events.

My Dad travelled to Champaign for our first Dad's weekend at the University of Illinois where we saw an Illini volleyball victory at the State Farm Center and then an Illini football victory the following day at Memorial stadium. My Dad really enjoyed it and is looking forward to the next event. My Mom is planning on coming down for Mom's weekend so she won't miss out on the fun. I am looking forward to that.

I have also found amazing food places in Champaign that I will miss when I go home. Insomnia cookie, Chopsticks, and Second Story pizza are my favorite food places on campus. When I am studying late at night and get hungry I can always count on one of the three places because they are open until 3 am.

I love the University of Illinois and do not regret my choice! I am looking forward to the next 4 years of my life at Illinois! Go Illini!
Thanks, once again, for awarding me the Twin Cities Illini scholarship! I really appreciate it!

Sincerely,
Haley Voltz

Congratulations to our 2012 Scholarship recipient, Sarah Sandberg.
Sarah is a 2012 graduate of Edina High School. Sarah excelled academically during her high school as one might expect but she also excelled in other areas. Sarah excelled in orchestra where she served as the president of Orchestra Council, received the National School Orchestra Award, served as student representative of Edina Orchestra Boosters, and participated in concerto performances with the Edina Symphony Orchestra.

Sarah was also involved in choir where she participated in the Minnesota Music Educator's Association All-State Women's Choir, Edina High School Concert Choir, Edina High School Chamber Choir, the Dorian Festival Choir 2012, Edina High School Varsity Choir and Varsity Ensemble, Mount Olivet Cathedral Choir, and the National Anthem at Minnesota Twins Game in 2011 and 2012.

Sarah continued her extracurricular activities by participating in theatre productions where she received the 2011 Spotlight Award for an Outstanding Performance in a Lead Role as Hope Cladwell presented by the Hennepin Theatre Trust, Best Thespian Outstanding Female, Performance in Urinetown as Hope Cladwell, Letter in Theatre, International Thespian, festival performance of Anything Goes with Edina High School Troupe 1539, 6 shows at Edina High School, and a lead role her senior year.

Congratulations to our 2011 scholarship recipient, Raj Vinjamuri.
Raj is a 2011 graduate of Coon Rapids High School, where he excelled academically, athletically and personally. Among his accomplishments are a 4.1 grade point average, varsity participation in football, tennis and track & field, as well as recognition in the National Honor Society for three years. Raj also found time to give back to his community with a number of volunteer programs.

This fall, Raj begins his Illini career with a focus on engineering and a special interest in computer and electrical engineering.

From Raj:
I can say with true orange and blue pride that I am an Illini. I cheered at the top of my lungs at every football game possible, including the Gopher-Illini game--in which I led a full, two-person "ILL-INI" chant. Disregarding that loss, our team finished strong for a second bowl-victory in a row. I look forward to cheering again next year in Block-I.

Without knowing a single person, student or faculty, I entered the year with a blank slate and high expectations. Now, I look forward to returning for the spring semester, after Winter Break, and reengaging with friends and peers. Academic responsibilities are certainly more engrossing than they were in high school, but I promised my parents to make good their investment. Including keeping up with class. Also, I was able to utilize the recreation facilities with classmates and join the Navigators on campus.

After one full semester in Champaign-Urbana, I am more than satisfied with the beginning of my collegiate career. This beginning was made possible by not only my parents, but also the contribution given by this Club. I sincerely appreciate the investment all of you have made in my future, and with great anticipation, I welcome my future as a student of the University of Illinois. Go Illini!

--Raj Vinjamuri

Congratulations to our 2010 scholarship recipient, Ruchi Tekriwal.
From Ruchi Tekriwal:
College is the place for new beginnings, the place to learn all sorts of new things, the place to make a new person out of yourself. These chances are what make me look forward to college, even if I do have to leave behind all that is familiar to me. I anticipate furthering my learning at one of the top universities in the country.

I plan to major in psychology at U of I. I decided this would be my area of study over a year ago and taking an AP Psychology class my senior year of high school only made me more positive that a degree in psychology was what I wanted to pursue. My curiosity for psychology may stem for my desire to better understand myself and others. Understanding the behavior of myself and others will allow me to communicate more easily. I am most interested in social psychology.The influences of social perception and cultural factors on our behavior are still not fully understood. The gradual unraveling of these mysteries is something I want to be a part of. During graduate school, I want to conduct research in the field of social psychology.

Naturally, I wanted a school with a strong psychology program. Any teachers I talked to always mentioned how the psychology program at the nearby University of Minnesota was so great. Research studies from there were even mentioned in my psychology textbook from time to time. I researched to find out how well the school was actually ranked and found that the University of Illinois was consistently ranked above most other schools. In fact, I was surprised to see that U of I was in the top five of many lists I looked at, from top psychology programs to top public universities. This made my college choice much easier. Not only does UofI have a great psychology program but it also has the prestige of being one of the best universities, nicknamed a "Public Ivy."

The independence and freedom is what every incoming freshman looks forward to as they make a new step in their lives. The idea of being fully responsible for one's actions is both daunting and thrilling. My enthusiasm for learning only adds to my excitement for college. I want to experience higher levels of education. I want to learn in an open environment with intellectual discourse, something that rarely happens in high school. College is a chance to try new things, the kind of chance that one rarely gets.
- -Ruchi Tekriwal (2010 winner)

Congratulations to Heather Punke, the first Twin Cities Illini Club Scholarship winner.
From Heather:

Hello Twin Cities Illini Club,
First of all, I would like to say thank you for the scholarship. I was honored to be chosen as the first ever recipient.

My first year at the University of Illinois was great! I lived in Barton Hall for my freshman year. Barton is an all girls dorm and is right across the street from Huff Hall at 4th and Gregory in Champaign. Living in Barton was fun and I met many people who became my close friends.

I am a broadcast journalism major and got a job at the radio station on campus (WPGU) as a sports reporter. Last year, I covered Illini women's and men's tennis teams. It was great! Currently, I am covering Illini volleyball and we are ranked 12th in the nation!
I am involved in Greek life on campus. I rushed first semester last year and became a Sigma Kappa. I absolutely love being Greek and being in a sorority takes up a lot of my time. I am currently the assistant to the VP of Scholarship form my house. I help keep track of everyone's GPA's and I organize study hours.

Other than that, I am an AVID Illini fan. Last year I was in Orange Krush and cheered our men's basketball team on to many home victories. I was also fortunate enough to go on the Orange Krush road trip when we invaded Northwestern and WON! This year I am in Orange Krush again and Block I for football.... but I'm a bit disappointed with our team's performance fo far.

And of course, I go to class. I made the Dean's List second semester and am now a James Scholar for the College of Media. Most of my classes are fun and I find them very enjoyable. I am learning so much! I have concentrations in political science and economics so I am taking classes in those fields as well as journalism.

Again, I want to thank you so much for the scholarship.

Thanks again and Oskee wow wow!!
--Heather Punke (2008 winner)