Twin Cities Illini Club Summer Picnic June 16
Bring your family and friends and join fellow Illini for a summer picnic in Central Park in Roseville on Sat., June 16 at 4:30 p.m.
M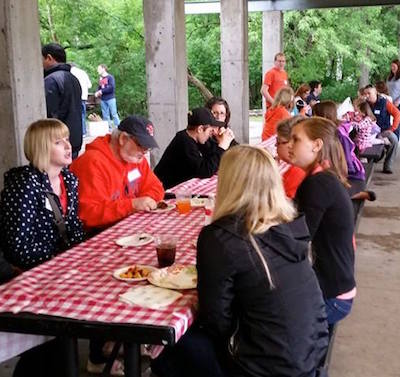 eet up with your fellow Illini at the Twin Cities Illini Club picnic on Sat., June 16 at the Jaycee's Shelter in Central Park Roseville. Come out for an afternoon of family fun, burgers on the grill, kids' games, and a raffle! The event begins at 4:30 p.m.

We'll provide drinks, plates and utensils, grills, burgers, and hot dogs. (Let us know if you'd like a vegetarian option.) Attendees should please plan on bringing a side dish or dessert to share.

When: Sat., June 16, 4:30 p.m to 8:30 p.m.
Where: Central Park, Jaycees Shelter, 2540 Lexington Avenue North, Roseville, MN
Cost: $8 per person; children 18 and under free

To register for the picnic, you may receive a prompt to login to the alumni website. (Signing in on the site is free.) To sign in, click on the login link on the top of the club homepage. This will bring you to the alumni page where you can sign in by entering your email address and password. First-time users can create their password on this page.

Once you've signed in, you can complete your RSVP for the picnic.

Questions? Trouble RSVPing? Email the club at tcilliniclub@gmail.com.

Meet Fellow Illini at the Picnic!
When:
Saturday, 06/16/18 at 4:30pm - 8:30pm | iCal
Where:
Jaycees Shelter Central Park
2540 Lexington Avenue North
Roseville, MN 55113
[ Get Directions ]