Service Event with Mississippi Park Connection Oct. 3
The Twin Cities Illini Club will help restore and maintain area national park land in its fall service event. Sign up today!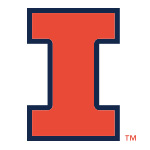 The Twin Cities Illini Club will join the Mississippi Park Connection for the club's annual fall service event on Saturday, Oct. 3 from 9 a.m. to noon. Area Illini will assist in maintaining park land and plants in one of the Minneapolis-St. Paul area national parks.

Mark your calendars and sign up today on this web page! Location will be finalized in the coming days. All area Illini, family, and friends are invited to participate. Volunteers must be 12 years of age or older.

This is an outdoor event, and social distancing and COVID-19 safety protocols will be practiced. Participants will be asked to keep a distance of 6+ feet from anyone at the event who is not a part of their household. Participants should also plan to bring a mask for any gatherings that might take place during the event.

The Mississippi Park Connection will supply work gloves and tools for volunteers, and participants are encouraged to bring their own water bottles.

In past events, the club has helped remove invasive species and maintained new tree plantings at Coldwater Spring in south Minneapolis and at Hidden Falls Regional Park in St. Paul. The club has also assisted at the Mill Ruins Park and B.F. Nelson Park in and near downtown Minneapolis.
Join in and Help Our National Parks.
Volunteer for the Oct. 3 Service Event!
Help maintain plants and trees or remove invasive species in one of our area national parks along the Mississippi River in Minneapolis or Saint Paul. The service event will be held Saturday, October 3 from 9:00 a.m. to noon. Final location details to come.

Illini, alumni family and friends are welcome! Volunteers must be 12 years of age or older.
When:
9:00AM - 12:00PM Sat 3 Oct 2020 ( Timezone: Central )

RSVP Here...