2022 Scholarship Winner Awarded
The Twin Cities Illini Club awards its annual scholarship to a Prior Lake High School graduate
The Twi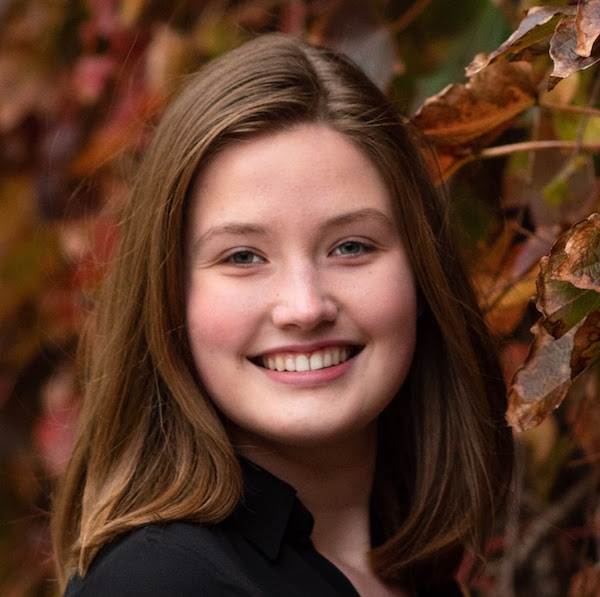 n Cities Illini Club has named Justina Wojahn as the winner of the 2022 Jack Carlson Memorial Twin Cities Illini Club Scholarship. A 2021 graduate of Prior Lake High School, Justina focused on music, playing clarinet in marching band, Wind Ensemble, and pit band, while also playing alto saxophone in jazz band. She co-created and led an after-school Jam Sessions Club where any student could learn about jazz and improv.

She was also a member of the National Honor Society, a Distinguished Board Scholar, and an AP Scholar with Distinction. Outside of school, Justina participated in Hosanna High School Ministries and volunteered at PRISM's Shop For Change thrift store.

Following high school, Justina spent a gap year working in the Burnsville-Eagan-Savage school district. She primarily worked as a Program Associate for the Voluntary Pre-K program (ages 4-5). Her roles outside of Early Childhood included helping chaperone summer field trips and working the Project Kids program before school, which involved grades K-5.

At the University of Illinois, Justina is pursuing a degree in Music Performance in clarinet and a minor in German. Later on in her studies, she plans to study abroad in Germany.

Established in 2008, the Twin Cities Illini Club student scholarship recognizes excellence in academics and extracurricular participation and is awarded annually to a Minnesota student accepted into the University of Illinois. Profiles of previous honorees appear on the club's Past Recipients page.